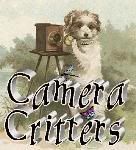 Blackie here,



Here is a typical evening when the weather is cooler... Papa is sleeping on the couch (pretending to watch that box they call the tv) and here is Bob, sleeping with him.



See how happy Bob looks? He's on his favorite blankies!



It's like they can sleep there all day....

I'm too busy to sleep like that! too many things to do...



Love, Blackie