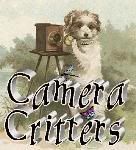 Blackie here! Mommy and daddy were in Maui the past few weeks (although I did help her do the Camera Critters while they were gone) and we sure missed them. We missed them so much, this is how excited I looked:






yawn.....





See how I'm jumping for joy?


Well ok... enough excitement for one day...



Love, Blackie